shipping from £3.99, free over £45
Introducing our Green Velvet Makeup Bag – the epitome of elegance and functionality. Originally crafted to complement our mini ranges, this luxurious bag is now available for individual purchase, perfect for those seeking a stylish travel companion or a thoughtful gift bag for our signature products.

Immerse yourself in the opulence of the rich green velvet exterior with a silk green interior, a tactile experience that embodies sophistication. The bag is meticulously designed to accommodate any one bottle from our Illuminate, Glow, or Bath Oil collection, ensuring you can carry your favourite skincare essentials with grace or add it to a purchase as a gift.

Not just a makeup bag, but a statement piece that effortlessly combines style and practicality. Whether you're jet-setting around the globe or simply want to add a touch of luxury to your daily routine, our Green Velvet Makeup Bag is the perfect companion. Elevate your skincare experience, one bottle at a time.
Share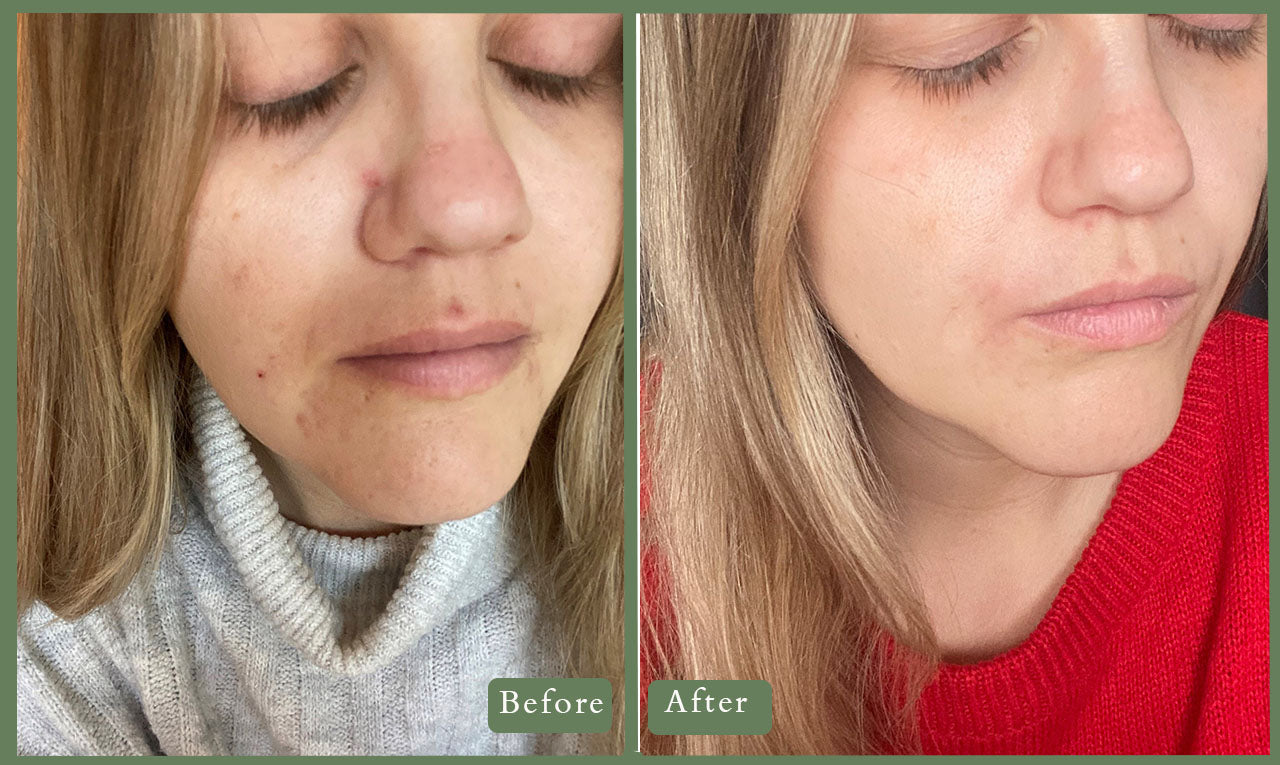 Before and after
Antibacterial and anti-fungicidal properties help cleanse and reduce acne breakouts and calm the complexion, helps to soothe and prevent environmental damage. Visible results in just one week.
Before and after
Nourishes and heals your skin, suitable for sensitive skins and skin conditions such as eczema, psoriasis & dermatitis. Visible results in just one week.