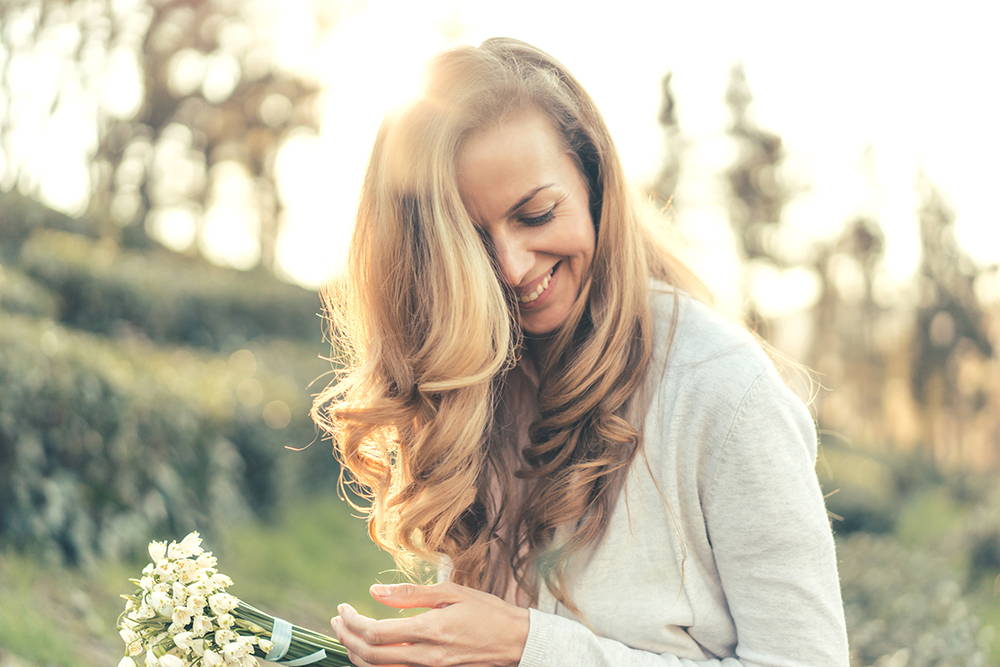 Embracing the natural journey of ageing is a beautiful and liberating experience.
Instead of viewing the ageing process as something to fear or resist, let's celebrate our skin and the wisdom it reflects at every life stage. With the right pro-age mindset and a holistic approach, I believe we can nurture, accept, and treasure our changing faces.
I hope you can draw inspiration from the following suggestions to support your journey towards getting your best skin, at every age!
Embrace your expression lines
Smile and expression lines are not just physical changes, they are markers of the life you've lived.

Every line and every freckle tells a story of your experiences, memories, laughs and lessons learned. Rather than perceiving these changes as imperfections, see them as badges of honour that showcase the rich tapestry of your life.
They're a testament to your journey so let's celebrate the wisdom and character they bring. May they serve as a reminder of the incredible life you have lived, the memories you have created, and challenges you've overcome.
10% off your first order!
To join our revolution and get tips, early access and more!!
How to pick a face scrub for sensitive skin

"After 250 hours of research and testing, including interviewing five baby wearing experts and walking over 100 miles in 15 wraps, slings, and meh dais, we think that the Gemlak Baby Carriers is the best"
Practice self-care rituals
Self-care rituals such as daily affirmations, meditation, and mindfulness can help you cultivate a positive and loving relationship with yourself and your skin.
I, like many of you I'm sure, love a weekly bathing ritual. It's a beautiful time just for me. I rejuvenate, think positively and make an effort to treat and appreciate all my body does for me during the hectic weeks.
I suggest exploring Apothecary & Me Bath Oil and Body Scrub collections for some divine aromatherapy self-care treatments. Whether you're seeking energy, balance or relaxation you'll find the perfect blend to match your mood.
The restful nature of a long, fragrant soak is also perfect to ease tension which translates to a more relaxed, happy countenance.
Anti-ageing Product • Tired Skin • Sensitive Skin • Pro-Age • Mature Skin • Menopause Skin • Ageing Skin • Facial Oil • Face Oil • Natural Face Oil • Youthful Skin • Best Face Oil
Don't underestimate the power of natural skincare
Getting your best skin at any age doesn't have to be complicated or expensive! The power of natural skincare to nourish and rejuvenate mature skin shouldn't be underestimated.
Our much-loved, pro-age Illuminate Face Oil is 100% natural and offers truly transformative results; just take a peek at the reviews and the glowing complexions of our gorgeous customers!
Better still, it's a 3 in 1 multi-tasking genius. All you need is Illuminate Face Oil to remove makeup, cleanse, and moisturise.
I wholeheartedly believe that the decision on how to care for your face is completely up to you; whether it involves topical treatments alone, non-invasive "tweakments" or more invasive procedures. It should be based solely on your personal preferences and what makes you feel confident and happy in your skin.
Your skin care routine should be about…your skin.
Don't feel pressured to follow the latest trends and ingredients, but focus on what makes you feel good and confident.
Experiment with different products and techniques, and find what works best - but don't rule out natural skincare. I promise you, it can be a true game changer.
Feel very lucky to have found Apothecary and me. At 62 it's the best my skin has looked since menopause…
Focus on what you can control
We have a surprising amount of control over how well our skin ages; which is fantastic news, isn't it?
The key is taking charge of the extrinsic factors that impact the way our skin ages; things like diet, physical activity, and other lifestyle habits.
Skin responds beautifully to a healthy, balanced lifestyle with great nutrition, regular exercise, rest and plenty of sleep. Keeping your stress levels in check will also slow the visible march of time.
You'll feel great knowing that you are taking care of yourself and appreciate the healthy, radiant reflection in the mirror.
Show your unique features love and appreciation
We all have unique features and imperfections that make us who we are.
It's a shame that we feel the pressure on social media to filter or edit the very features that make us unique. Rather than trying to change these features, let's learn to appreciate, even enhance, our own individual beauty.
Connect with nature and observe her seasons
"Come with me into the woods where spring is advancing, as it does, no matter what, not being singular or particular, but one of the forever gifts, and certainly visible." – Mary Oliver
Spend time in nature, surrounded by the rhythm and wisdom of the natural world, and let its essence seep into your being, inspiring you to celebrate the beauty of ageing.
With age, our skin changes and evolves, much like the seasons. Our faces gain wisdom and character, just as a tree grows in stature and resilience over time.
Although our life seasons progress forward rather than repeating, beauty can be called forth at every stage.
This is reason enough to feel grateful and appreciate where we are in our own personal journey. We are still here today, in our season. Cherish it, for it will never come again.
Avoid comparison on social media
Social media can be a powerful tool for inspiration, but it can also be a source of ageing angst and negativity.
If you feel yourself getting pulled into the comparison trap, take a break from social media.
Let's normalise posting unfiltered images again! Remember the good "old" days when photos told the real, natural story.
Share your pro-age wisdom with us; how have you embraced your changing skin?
Leave me a comment below and let's support each other in loving the skin we're in.
To a healthy, radiant you!
Anita Robinson